NZ's largest selection of Paella Pans
45 different types of Paella Pan's to suit all cooking styles/numbers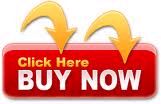 Auckland based company "Cook at Home Paella" offers you great quality Paella Pans and accessories. Please check out our range of
Paella Pans
and
accessories
all imported directly from Spain
We accept Visa and Mastercard and offer picks-ups and also ship to Australia (contact us for freight price)

Our range of genuine Spanish paella pans come from Garcima S.L, based in Valencia the home of Paella, so you will not find a more authentic Paella Pan.
We have Pans ranging from 20cm to 100cm, in Enamelled Steel, Polished Steel, Stainless Steel with all the accessories, including Paella Pan stands, Paella Burners, Paella Ingredients, Table protectors and much, much more.
We also stock Heavy Duty Paella Pans for that professional cook.
Paella Pan Sizes
Paella Pan sizes are measured from top rim to top rim (not the base). As a general rule of thumb the base is approximately 5cm smaller in diameter (excludes Catering Paella Pans)